About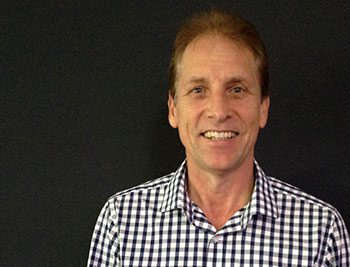 John Ziemek has owned and operated Clayfield Physiotherapy for over 25 years. He graduated in 1983 from S.A.I.T. and has continually worked as a physiotherapist for more than 30 years. He is still as passionate as ever about his work and regularly attends courses to keep up to date with the latest research and techniques.Experience only comes with time. John is dedicated to his profession and ensures you always get his personalised treatment every time because you only ever see him and are not passed around staff. You get the benefit of 30 years of experience all the time.As someone who has been an active sportsman all his life, John too has experienced most of the problems his patients present with. He understands your problem and can quickly diagnose and appropriately treat you so you get back to full health.
An essential component of treatment is feeling comfortable with your health professional. Having a good rapport helps patients convey the necessary information to make an accurate diagnosis. John cares, works professionally and makes you feel confident that your treatment will be effective.
John has been a guest speaker on a number of occasions at events talking about Men's Health. He cares about the community he lives in, giving his time freely to proclaim the benefits of exercise, diet and regular check-ups. His own personal experience with Prostate Cancer has seen him counsel many men about the importance of early diagnosis.
Soccer is a lifelong love of John's. He still plays competitive soccer in the winter months and has successfully coached a men's team for several seasons. Physical fitness is important to him and he practises what he preaches by maintaining strength, flexibility, aerobic fitness and a healthy BMI.